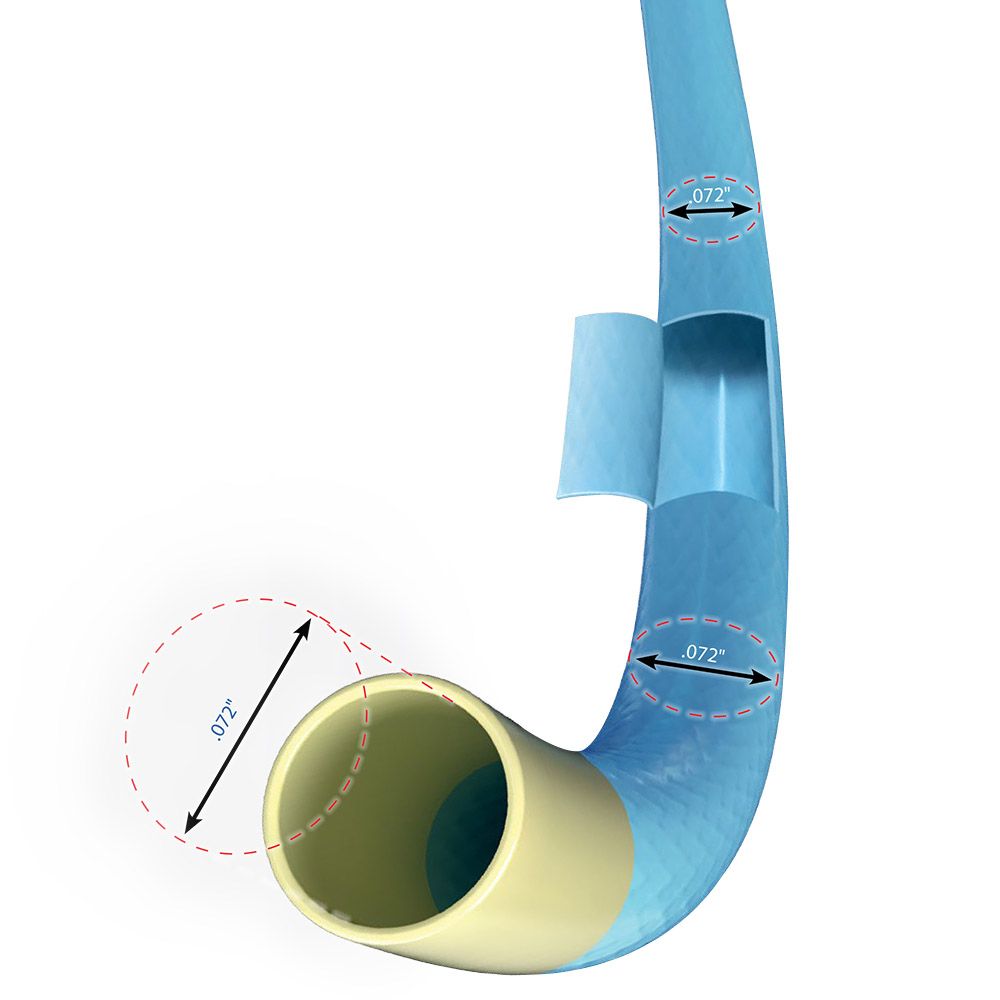 Guiding Catheter Portfolio
Our Guiding Catheters Portfolio is comprised of the ADROIT® Guiding Catheter and the VISTA BRITE TIP® Guiding Catheter, and intended for the intravascular introduction of interventional/diagnostic devices into the coronary or peripheral vascular systems.
The ADROIT® Guiding Catheter 6F, with a large .072" ID, is engineered to give you more space to maneuver, with optimal back-up support.
The Cordis VISTA BRITE TIP® Guiding Catheter gives you the confidence and support even in the most challenging cases.