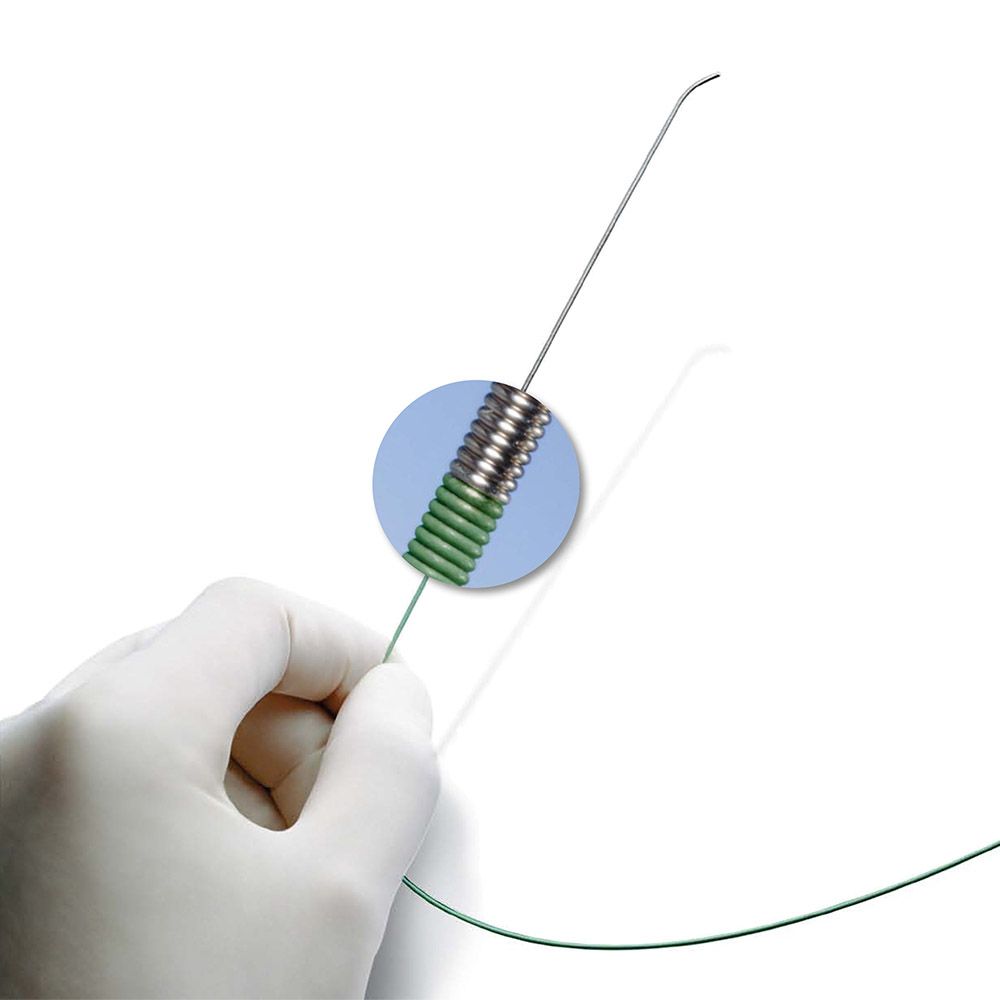 Steerable Guidewire Portfolio
Cordis offers a complete platform of steerable guidewires for choosing the right guidewire given a specific clinical situation. The portfolio includes various support wires and sub-total occlusion wires, for tortuous anatomy as well as highly stenosed lesions.
The Cordis JINDO® is a steerable wire with a soft and atraumatic .022" tip and a very supportive .035" shaft.
The SV Steerable Guidewire are small diameter interventional wires that give you support to perform procedures with a .018" device.
The Cordis STORQ® Steerable Guidewire is the ideal steerable guidewire for any interventional procedure using .035" devices.
The Cordis ATW™ Guidewire is an intermediate support .014" wire that is a workhorse wire for .014" devices.